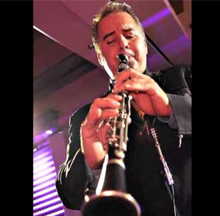 Lefteris Bournias
Band Leader - Clarinet
Lefteris Bournias is the founder and leader of Apollo Orchestras, serving the Greek-American community with high-quality traditional and modern Greek music, as well as American music, for 25 years. Early in his career, he attended the Aaron Copeland School of Music, earning a B.A. in Performance and M.S. in Music Education. As a diverse musician, Lefteris' style combines traditional Greek, Gypsy, Classical and elements of Jazz.
In addition to his work with Apollo Orchestras, Lefteri performs at a variety of musical events and venues throughout the U.S., Greece and the rest of the world, and is known internationally as one of the top clarinetists in his field. He specializes in the duple Syrto and the Tsifteteli, both music styles of the Greek island Chios, and tours annually throughout the island. Lefteri also performs traditional Greek demotika (including tsamika and ipirotika) and is the founder and leader of the Kavala Brass Band, which plays traditional Greek music from the regions of Florina and Edessa (Western Macedonia).
E-mail: tsifteteli@aol.com
Phone: (917) 495-2672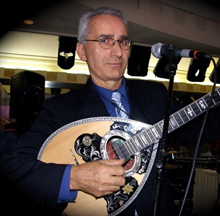 Kostas Fotiadis
Bouzouki - Vocals
A superb vocalist (one of the best singers I have ever heard) trained in many diverse styles of Greek traditional and Modern Greek music. He is also the bands bouzouki player.
Kostas has been with me since the inception of Apollo and is a loyal friend and colleague. Thanks for the beautiful times and looking forward to many more.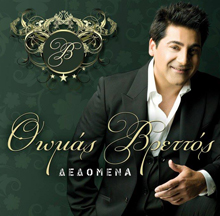 Thomas Vrettos
Singer
Thomas was born and reaised in Giannena, Greece. His father was from Giannena and his mother from Asia Minor.
He performed for the first time at the age of 12 with his family band. During highshool he met big success singing professionally in nightclubs. He produced 2 CD's Kati Feggaria and Dedomena. He came to US on 1997 and worked at the best Greek venues including Siroko, Estia, Molfetas, Zodiak, Mythos. He now resides permanently with his family in NY.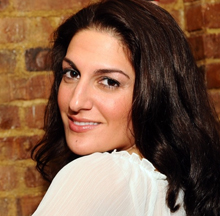 Rena Tsapelas
Singer
Rena was born and raised in New York City and is the third generation of a well-known and admired Greek musical family.
For the past 10 years, she has performed at a variety of Greek events and venues, including weddings, baptisms, concerts and nightclubs. Her musical versatility allows her to sing a variety of styles within the Greek repertoire (ranging from traditional nisiotika and rembetika, to laika and modern Greek), as well as contemporary American music. Rena has performed with several of the top names in Greek music, including Pitsa Papadopoulou, Eleni Dimou, Dimitris Basis and Manolis Mitsias.